Who we are
A boutique management consultancy firm
We combine our passion for business with academic research, serving clients by bringing together perspectives and individuals on strategy, innovation and management.
---
Founder & Executive consultant
Malin Olander Roese, Ph.D. works with inspiring CEOs and management teams across industries on strategy, business and organisational development. Her passion lies in creating client owned synthesis, enabling growth and execution.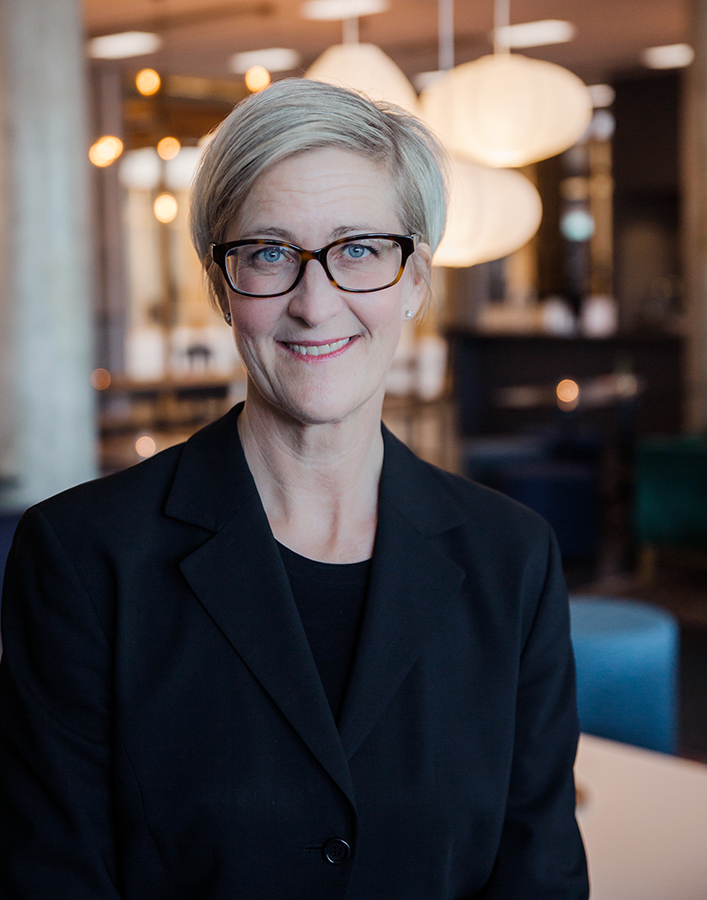 My passion lies in creating client owned synthesis to enable and accentuate implementation.
---
// MALIN OLANDER ROESE
With more than 20 years' experience from working as a strategy and management consultant, Malin has advised and assisted clients through: strategic development and execution processes, reinvention of business models, organisational restructuring, strategic innovation projects, corporate transformation and high performing leadership execution.  Her expertise includes sharpening the case for strategy or business development and execution, design and facilitate the process, enable empowered leadership and create organisational traction.
Malin holds a Ph.D. from Lund University where she was active as part-time lecturer and senior researcher in business strategy, strategic change and innovation management for two decades. She is an appreciated facilitator and speaker on strategy, innovation and transformation.
She started her career working for the Swedish government, as trainee at the Foreign Ministry before moving to the Ministry of the Environment as Head of Section for EU Affairs. She then joined KREAB, a global strategic communications consultancy, advising clients on public affairs and organisational change (M&As and JVs). Before starting MOOV in 2003, she worked as CEO of one of the first on-line retail businesses in Sweden within the Bergendahl Group of companies.
With life-long international experience and outlook, she shares her professional life between practice and academia. Through MOOV she brings insight and pragmatic input, working individually or in constellations, based on your need as a client.
---
Lena Oswald
MSc, strategy and management consultant at Interpares. She has more than 20 years of experience from working with management teams and corporate boards on strategic positioning, business modelling, international expansion and new businesses development. Lena is a sought after senior adviser, offering sharp analytical skill and a particular talent for facilitating a process over the finish line. She remains a pillar through times of implementation and strategic change.
---
MiL Institute
MiL Institute offers qualified business and leadership development based on a company's specific conditions. MiL Institute stands for a vision of leadership and entrepreneurship that is ground-breaking and takes its opportunities seriously. The aim is for people within the organisation to work together better, become more productive and more innovative and develop as self-motivated players with a will to learn – with a clear impact on the bottom line when it comes to results.
https://www.milinstitute.se/en
---
Carl-Johan Petri
Carl-Johan Petri holds a Ph.D. from Linköping University. His main research interests are within the fields of strategy, management control and pricing. He has written several books about balanced scorecard (for example Making Scorecards Actionable, Wiley 2003, that has been translated into eight languages). During the last years he and his colleagues at the Centre for Advanced Studies of Innovative Price models have published several articles and a book about how to design innovative price models. He is a person who can make theoretical reasoning intriguing and hands-on for any company. Carl-Johan is also frequently invited speaker at conferences and seminars on the issues of strategy, management control and pricing strategies.